Welcome to the Farnborough Rugby (FRUFC) Web site. Hampshire's Friendliest Club
Farnborough Rugby clubhouse and grounds are situated in Oak Farm Playing Fields within walking distance of Farnborough Town centre and railway station, close to junction 4 of the M3 motorway.
For directions to Farnborough Rugby Club click here.
Please do not park in Tilebarn Close at any time.
---
A Message from the FRUFChairman
My sincerest welcome to all members, visitors and web site browsers.
Rugby is what we are about, this is the place to play, train, watch, and enjoy the general atmosphere of a vibrant rugby club.
Every member, whether playing or social, is important to the essential ingredients that make us a friendly and welcoming club.
Please come along for a visit we need more members playing and non-playing, just announce yourself at the bar and someone will show you around.
Gary Allcock
Chairman FRUFC
---
Latest News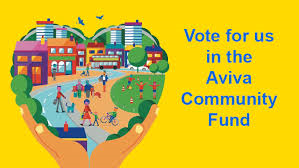 Help us get new changing Rooms
Farnborough Rugby Club are trying to raise money for extra changing rooms for the Club, so that we can separate young people from adults when we have congestion on Sunday mornings. (the club has a Sunday football team as well as youth rugby)
One of the organisations we're trying to get funds from is Aviva.
They run a scheme whereby you put up a fundraising page and have people vote on it, with the ones with the most votes going through to the final.
It costs nothing to vote, so we are asking if you could to go to the link below and cast your 10 votes for our cause.
We would also appreciate it if you could circulate this to your families, friends, Facebook, etc. and ask them to do the same.
When you go to the link you'll be asked to register your email address, then it will ask you to choose who you want to vote for.
Just enter "Essential Changing Room Extension" where it says "Search project titles and organisations:" and it will bring up our project, where you can view photos and read about the cause before cast your votes.
https://community-fund.aviva.co.uk/voting/project/view/4-2411
If the link doesn't work when you click on it just copy it and paste it into the URL.

Support Our Club with Rushmoor Community Lottery
The CLUB gets 50% of sales from lottery sales - just go to our page.
It is only £1.00 per week
1 in 50 chance of winning with a top prize of 25K
Click Here to buy tickets from our Lottery Page
Hire our Club
We hire our function room and facilities including pitches at very reasonable rates. for more details please see Hire Page or email - info@farnboroughrugby.co.uk
New Players
We are looking for new players for both our First XV and Second XV, all levels welcome, we have a thriving youth section for ages 7 to colts.
For more details please email - info@farnboroughrugby.co.uk

RFU Headcase
Read the latest from the RFU on concussion and Headcase - click here