Farnborough Hall Hire - Hall for Hire in Farnborough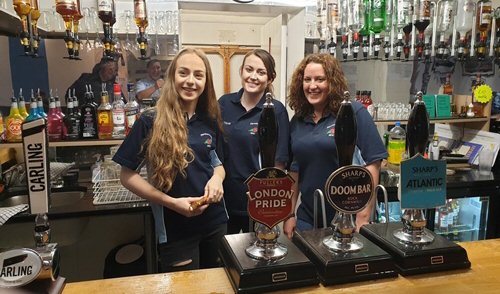 Our friendly Bar Team are ready to serve you.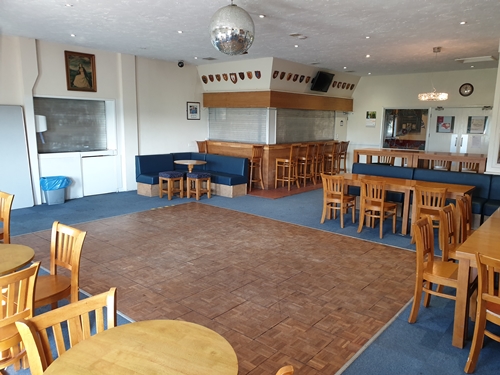 Farnborough Rugby Club Function Room
Farnborough Rugby Club Function Room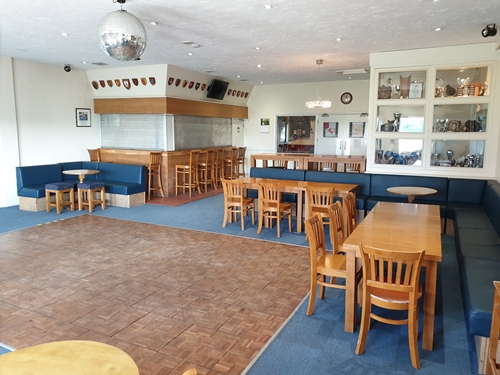 Farnborough Rugby Club Function Room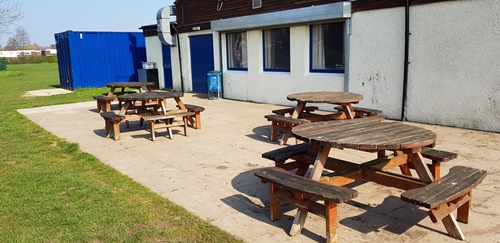 Patio / Seating Area (rear of Function Room)
Now taking bookings for 2018 and beyond ire our hall / function room for you event ! Hire our Hall in Farnborough for Weddings, Meetings, Parties and any other event !
The best way to get in contact with us is via the club email or see our Club Hires Secretary - Lauren Utton at the Club.
Email - rugbyhire@gmail.com

Telephone - 01252 542750 (when club is open only)
We are always happy to show you around.
The Club Function Room / Patio Area
Following a major clubhouse extension in 1999 and complete replacement of the kitchen with modern facilities in 2010, a major facility refresh took place in April/May 2015.
This involved complete refurbishment of the entrance hall and main Club room including the:
Bar, with all new decoration

New modern furniture and carpeting

Improvements to lighting, audio and visual facilities

New projection and big screen

Improvement work in the lounge bar (all new decoration and big screen TV).

Patio has been re laid and has new tables (2017)
Club Facilities & Function Room available for hire at competitive rates.
We can provide / include:
Fully stocked Bar with Staff

Kitchen - for reheating of hot food and cold food preparation

Buffet serving tables

Function Room Hire

Table and chairs

The Patio at the rear of the club can be accessed via double doors, it is suitable as an additional seating area.

Bouncy Castles can also be set up at the rear club on a grassed area
We Do not Provide: (you can supply your own)
Catering Services

DJs / Bands

Bouncy Castles
Please Note the following:
Under 25s Bar: Unfortunately it is not our policy to hire the Club House for events for 18 and below the age of 18 where the bar is required, as we have a duty of care in controlling the sale of alcohol to minors & under 25 year olds. If guests are lucky enough to look younger than 25 ID will be required to purchase alcoholic drinks

It is the the hirers responsible for removing all leftover food stuffs from the club house at the end of the function into the bins provided out side of the clubhouse.

All of the functions decorative displays are to be removed from the clubhouse at the end of the function.

23:30 last orders , DJ informed final 20 minis & end of music, Cleaning up process to begin.

23:50 Bar Shutters will be put down.

24:00 Vacate the building.

Only alcohol purchased on the premises may be consumed unless by prior written agreement
To hire the hall or the facilities please email rugbyhire@gmail.com