Club News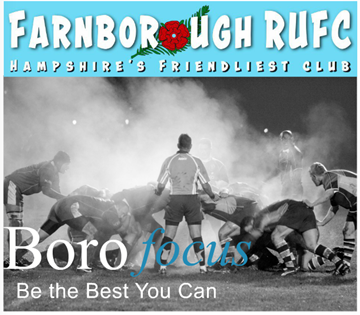 Please note that these files can take a little time to load depending on your connection speed.
| | | |
| --- | --- | --- |
| Issue Date | View in PDF | Page Turning Format |
| September 2021 | | |
| June 2021 | | |
| November 2020 | | |
Farnborough RUFC Player "Alex Young" Gets First International Youth Cap For Czech Republic
Alex Young (19) gained his first international youth cap playing for the Czech Republic U20s on Sat 2nd Oct 2021 plus achieved a debut try.!
Alex had played for all age groups at Farnborough RUFC (coached by his Dad, Lee) from the age of 5 and still has strong connections and friends at the club.
Aside from playing for Hampshire county first team and being selected for a few England training camps, he furthered his rugby career by doing his A-Levels as part of the London Irish AASE Team as well as their Gold Team. Both teams won their respective U18s national championships that year, making them the best U18s teams in the country.
Alex went on to Cardiff Met University and is currently a 2nd year member of their first team that plays in the UK University BUCS Super Rugby Union League and also the Welsh Championship.
He was recently given leave by the university to pursue his international career from his Czech roots on his Mother's side.
The match was a qualifying match against Poland (at home in Prague) for a European Championship taking place in Portugal in November 2021.
With a 31-20 win, the Czech U20s team will be on their way.
Alex is happy to have achieved his first international Czech Rugby Cap, made ever so more special by scoring a debut try.
A link to the match can be found below. Alex's try is just at the end of the first half and he is playing No.12.
https://www.youtube.com/watch?v=GBXvYmh2tWg
Alex was also interviewed on the Czech equivalent of ITV national sports news.

Well Done Alex